Hair Care Information
Clee's Barbershop
Lanovia's Salon
Discussion Forum
New from Afrohair
Custom Search
Long Hair
Short Hair
Natural Hair
Men's Hair
More Styles

© 2008
All Rights Reserved
Site Managed by:
Afrohair.com
Welcome to the inaugural edition of the Afrohair.com Travel Blog. Every month we will recount the travels of the Afrohair.com staff including visits to some of the many stylists that are a part of our website. Hope to see you soon.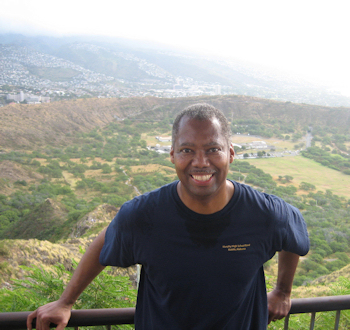 At the look-out point atop Diamondhead.
-----------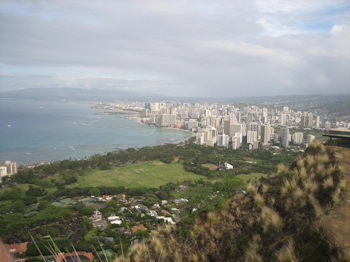 View of Honolulu from Diamondhead.
-----------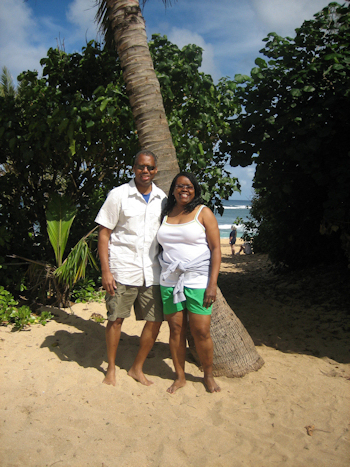 On the beach
Greetings from atop the Diamondhead Crater at the culmination of a great week spent on the Island of Oahu. Spoke briefly with Anna of Hair Extensions in Hawaii, located in Honolulu. (Thanks Anna for your time.)
The action packed week also included visits to the Pearl Harbor Memorial, Polynesian Cultural Center and Waikiki Beach. Enjoyed a luau, marched in the Honolulu St. Pat's Parade, visited the Dole pineapple plantation and partook of a dinner cruise.
There is no way to describe the beauty of Hawaii. Please go visit and enjoy it for yourself.
TOm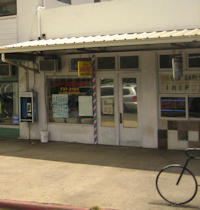 Aloha Barbershop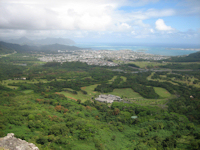 Mountain Vista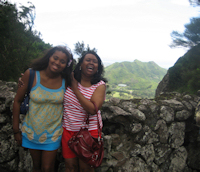 The Girls
| | | |
| --- | --- | --- |
| | "The space above your neck should be as sharp on the outside as it is on the inside." | |